Berlin Label And Collective Oqko Mark 1st Anniversary At Berghain Kantine
Berlin Music & Visual Art Collective oqko
Mark First Anniversary In Berghain Kantine
With Performances By Founding Members
+ Guests
Line Up:
Silent People
DEKJ
astvaldur
Carne
smog
Lvis Mejía
Venue: Kantine Am Berghain
Address: Am Wriezener Bahnhof, 10243 Berlin, Germany
Date: Saturday 17th September, 2016
Doors: 11pm
Cost: 7€
For guestlist & review spots get in touch with
+++
With a collective baggage spanning performances at cultural mainstays the likes of Mutek Montréal, Transmediale Berlin, Centre Pompidou, ICA London, MUAC Mexico, Secret Solstice Festival, Contemporary Art Ruhr, Le Carreau du Temple, Contemporary Art Center Singapore, Mutek Mexico, Athens' Goethe Institute and Mexico Fonoteca National, multinational Berlin-based interdisciplinary collective Oqko gear up to celebrate their first year of existence with a showcase in one of Berlin's experimental music hospots, Berghain Kantine.
The night begins with guests Silent People, who deconstruct rhythm and modern jazz, fusing together electronics, live drums and the sound of silence. Icelandic producer Astvaldur will follow up with an AV presentation of his upcoming LP 'At Least', blending orthodox club atmospheres and defined visual arts.
DEKJ's performance channels mutating sonic presence, deforming localization and resonance into a disorientating multichannel sonic assault. Precise rhythmic and warm atmospheres dominate Lvis Mejía collaborative performance with cellist Simon Houghton. The Mexican artist will reveal excerpts from his upcoming album 'Æon' over the course of his live set, blending electronics, improvisation and the accoustic elements of the cello.
The live of Frenchman Smog captures raw, synthetic explorations, navigating between ethereal soundscapes, distorted metallic noise and fluttering overtones. Final guest Carne will bring the night to a close with a DJ set, bridging gaps between bass, electro and hard techno.
Following the event, Oqko will embark on a Mexican tour, with solo performances and the presentation of their collaborative electro-acoustic project [haptal]. Further dates in France, Iceland and Greece are soon be announced.
OQKO MEXICO TOUR
October 6th & 8th –  Visiones Sonoras Festival @ CMMAS, Morelia
October 9th – Espacio Cultural Clavijero, Morelia
October 10th – Academia de Bellas Artes, Aguascalientes
October 14th – Caferoma, Aguascalientes
October 15th – Oqko showcase @ Departamento, Mexico City
October 28th – Fonoteca Nacional; Mexico City
October 29th – Oqko showcase @ Ensamble, Mexico City
October 30th – Casa del Lago, Mexico City3
Oqko presents [haptal]
Lvis Mejia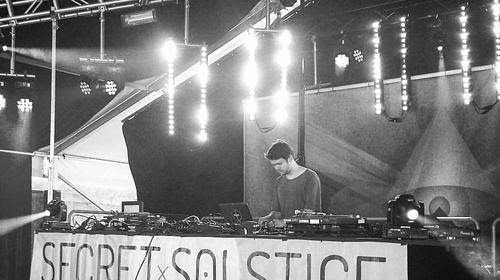 Astvaldur
DEKJ 
Smog
+++
LINKS & INFO
Oqko
oqko.org
oqko.bandcamp.com
soundcloud.com/oqko
Lvis Mejia
Astvaldur
astvaldur.org
facebook.com/astvaldurmusic

DEKJ
dekj.org
 
Smog
soundcloud.com/smog_0
facebook.com/smog3000
RECENT POSTS
TEN CITIES : A Project From The Goethe Institute  Exploring Club Cultures In Africa And Europe.   MAIN PARTICIPATING ARTISTS:...

February 13, 2013

A Project From The Goethe Institute Exploring Club Cultures In Africa And Europe.  With the success of recent exchanges...

March 22, 2013