Motion Unveil New Live Space: The Marble Factory
MOTION UNVEIL NEW LIVE SPACE
FOR BRISTOL:

THE MARBLE FACTORY
+++
Ahead of the renovated space's first full In:Motion series, The Marble Factory is unveiled as Bristol's latest and most exciting live music venue.
Previously located in smaller confines close by, extensive refurbishment in late 2017 meant that The Marble Factory expanded to occupy the Victorian warehouse next door with a focus on fulfilling its potential and upgrading all aspects of production, as well as utilising the space's steel amphitheatre-style mezzanine, which evokes an unparalleled, riotous atmosphere. Through meticulous consideration and immersive staging, the venue challenges how live music is experienced.
Having welcomed The Chemical Brothers for a staggering opening party, the venue has rocketed from strength to strength, welcoming the likes of Roni Size and Fatima Yamaha to deliver memorable live shows, as well as demonstrating the space's versatility by seeing further DJ sets from Skepsis and Joey Negro.
With capacity increased from 600 to 1600, The Marble Factory has rapidly confirmed itself as an essential addition to Motion's selection of innovative and ambitious spaces and an integral fixture of Bristol culture.
This year's In:Motion series once again explores the furthest corners of electronic music, boasting glittering lineups for bass, house, techno, jungle and disco fans alike, with the added allure of now being able to witness selected shows and acts in the impressive surroundings of The Marble Factory. With live performances on the horizon from Deadmau5, Groove Armada, George Fitzgerald and DJ sets from the likes of Above & Beyond, Friction, Floating Points, Todd Terje and many more, it's another unmissable roster of shows. All tickets available here: 
www.bristolinmotion.com
In addition to In:Motion, the venue demonstrates its flexibility by lining up artists as diverse as Three Days Grace, Hardy Caprio, Behemoth, Editors, Kojo Funds and many more for further dates. Tickets for all dates available here: www.marblefactory.co.uk
+++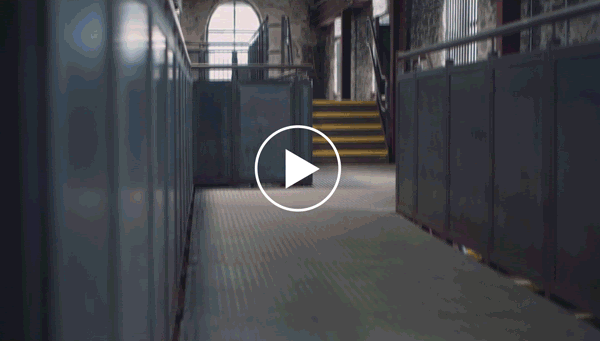 +++
The Marble Factory Listings
Friday 28th September 2018
This Is In:Motion / Day 1
Marble: Friction presents Connections
Friction (2 Hours)
Macky Gee
TC
Turno
Uncle Dugs (Jungle set)
Pola & Bryson
The Blast DJs
Hosted by
IC3
Linguistics
NavigatorSaturday 29th September 2018
This Is In:Motion / Day 2
Marble:
Floating Points (DJ Set)
Joy Orbison
Midland
Wilson Phoenix
Friday 5th October 2018
Three Days Grace
Monday 8th October 2018
Editors
Wednesday 10th October 2018
Hardy Caprio
Thursday 11th October 2018
Evil Scarecrow
Saturday 13th October 2018
Crossfaith
Saturday 13th October 2018
In:Motion / Bugged Out Presents To The Rhythm
Erol Alkan (All Night Long)
Sunday 14th October 2018
Brian Jonestown Massacre
Friday 19th October 2018
In:Motion / Annie Mac Presents
Marble:
Annie Mac
Gerd Janson
Horse Meat Disco
Krystal Klear
HAAi
Tuesday 23rd October 2018
Carpenter Brut
Gost
Wednesday 24th October 2018
The Rasmus
Friday 26th October
In: Motion / Hospitality Halloween
Marble: S.P.Y presents Dubplate Style
S.P.Y b2b Nu:Tone b2b High Contrast (Jungle Set)
Randall
Fabio
Krust
Dead Man's Chest
The Blast DJs
Hosted by:
IC3
Linguistics
Navigator
Sunday 28th October 2018
In:Motion
George FitzGerald (Live)
Sandunes
Friday 2nd November 2018
In:Motion
Above & Beyond
Oliver Smith
Spencer Brown
Saturday 3rd November 2018
In:Motion / The Blast Halloween Carnival Of The Dead
Marble: Critical Sound
Kasra
Ed Rush
Enei
Foreign Concept
Halogenix
Bladerunner
Hyroglifics
Klax b2b Shyun
Hosted by:
Fox
Mantmast
Carasel
Jakes
Saturday 10th November 2018
In:Motion / Jungle Jam
Congo Natty
Randall
Serum (Jungle Set)
Benny Page
Chopstick Dubplate
Dazee
Jungle Jam DJs
Hosted by:
Inja
Navigator
JakesSaturday 17th November 2018
In:Motion / Glitterbox
Dimitri From Paris
The Shapeshifters
Melon Bomb
Sunday 18th November 2018
In:Motion
Deadmau5
Friday 23rd November 2018
In:Motion
Kraftwerk Re:werk
Max Cooper (Live AV Set)
Friday 23rd November 2018
In:Motion / Love International
Marble:
Todd Terje (DJ Set)
Moodymann
Josey Rebelle
Saturday 24th November 2018
Places + Faces
Thursday 29th November 2018
In:Motion
Groove Armada
Friday 30th November 2018
In:Motion / Maceo Plex Presents Mosaic
Maceo Plex (4 hours)
Danny Daze (4 hours)
Friday 7th December 2018
In:Motion / FUSE 10th Anniversary
Enzo Siragusa
Archie Hamilton
Seb Zito
Rich NXT
Rossko
Saturday 8th December 2018
In:Motion / Crack Magazine
Marble:
Motor City Drum Ensemble (3 hours)
Gideon
Danielle
Saturday 15th December 2018
In:Motion
Patrick Topping (All Night Long)
Wednesday 16th January 2019
Kojo Funds
Wednesday 6th February 2019
Behemoth
+++
LINKS & FURTHER INFORMATION
THE MARBLE FACTORY
Motion Nightclub
RECENT POSTS
TEN CITIES : A Project From The Goethe Institute  Exploring Club Cultures In Africa And Europe.   MAIN PARTICIPATING ARTISTS:...

February 13, 2013

A Project From The Goethe Institute Exploring Club Cultures In Africa And Europe.  With the success of recent exchanges...

March 22, 2013