Motion Winter Event Programme 2018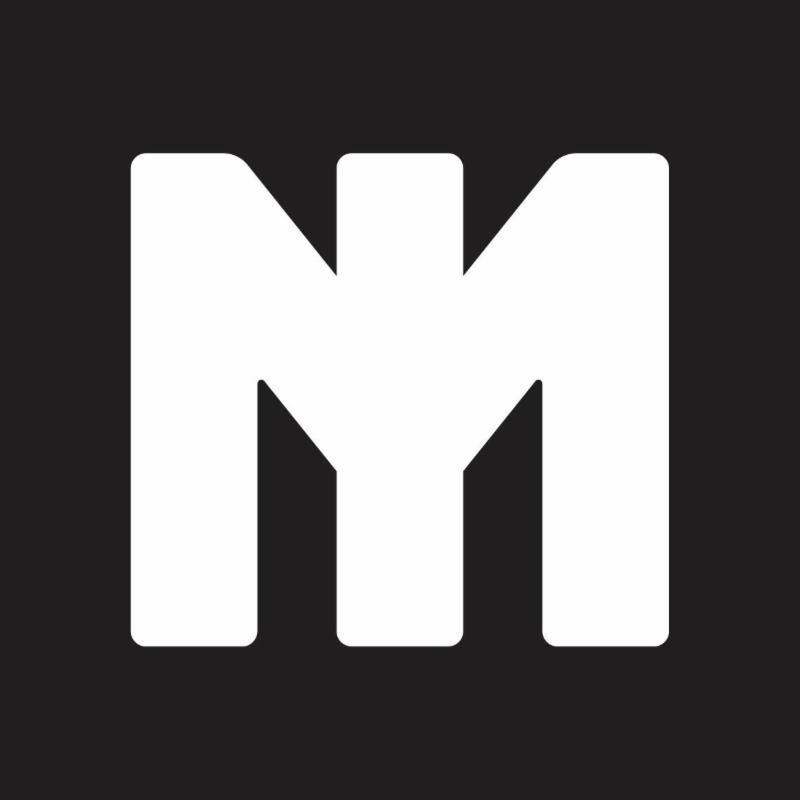 Motion Winter Event Programme
 Featuring…Mastermix, Just Jack, Junction 2, The Blast, RUN, Lobster Theremin, Shall Not Fade & More
With…Adam Beyer, Daniel Avery, David Rodigan, DJ EZ, Fatima Yamaha, Jackmaster, Nina Kraviz, Noisia, Optimo, Rejjie Snow, Roni Size, Solardo, Theo Parrish, Wiley & Many More
 Photo credit: Sarah Koury (Entirety Labs)
Motion, Bristol
+++
Fresh off the back of an epic In:Motion season, that included a rare set from legends The Chemical Brothers, as well as heavy-hitting headliners such as Ben Klock, Bicep, Tale of Us, Ben UFO and Chase & Status, Motion are now excited to announce their 2018 Winter events series. 
Motion kicks off its Winter programme on the 12th January with the return of the Free Rave, a Star Wars themed special with out of this world decor and lighting to take you on a journey like no other. Next, their in-house 90s House Party: 1st Birthday Special, riding high on the momentum of four sold out shows in the last year, guests can expect to get jiggy to a red-cup concoction of the flyest house, hip-hop and garage classics all night long. 

On Friday 19th January, partygoers will be throwing their 'gun fingers' in the air as The Blast plays host to its first bass music event of 2018 when SKEPSIS joins the fray. Drawing influence from grime, garage, jungle and house, this young bassline producer will be joined on the night by Jamie Duggan, Bushbaby, K Motionz, Buckfast Boys Club and special guest P Money.
Boogie Nights is fast becoming a staple of Bristol Nightlife. The disco night has welcomed a whole host of talented acts to lay down some feverish grooves including Tom Trago, Jasper James, Dan Shake, Moxie, and Ata Kak frontman, Esa. In their second Motion foray, the events brand is teaming up with pioneer label of the 'lo-fi' house scene, Lobster Theremin. In an unprecedented but fascinating collaboration, January 20th sees Space Dimension Controller, Roy Davis Jr go head-to-head with Lobster Theremin's Ross From Friends, Asquith, Route 8 and many more.
Celebrating a landmark forty years in the music industry, David Rodigan, in conjunction with Bristol nightlife gurus The Blast, is bringing the bass to Avon Street on January 26th. Besides a 2-hour personal set, David Rodigan has curated the very best of reggae roots and dub, including the likes of Roots Manuva and Mike Skinner with support from an extraordinary back-to-back-to-back between "Jungle Warriors" Kenny Ken, Potential Badboy and Remarc assisted by jungle trailblazers The Ragga Twinsas well as a dubplate set from Chimpo. Room 2 sees performances from Pinch, Egoless, Benny L andDazee adding some bang to this luminary's festivities.
 Photo Credit: Alastair Brookes (Entirety Labs)
Saturday 27th January sees Jackmaster bring a strong Glasgow crew down for the debut of Mastermix in Bristol. Master selector and Numbers founder Jackmaster will be bringing the vibes with his diverse, spirited selections. Joining him is, Optimo, hot off a wave of long-overdue popularity, techno and ghetto-tech ingénue Eclair Fifi, house prodigy Denis Sulta, label heads Dixon Avenue Basement Jams as well as a whole host of Scottish talent.
After selling out all their 2017 events, Bristol powerhouse, RUN returns to Motion on February 2nd for their first show of 2018, where partygoers can expect a real masterclass in drum & bass. Performances from artists such as Noisia (DJ set), Friction, Mefjus, Hazard, Loadstar, Sub Zero b2b Limited, TNA and many more, are to take place across the two stages.
Just Jack are growing up so fast, and they intend to kick up a fuss as they do it. The event's 12th Birthday Bash will be soundtracked by Detroit icon Theo Parrish and US linchpin Spectre, The Marble Factory will play host to two underground icons, a return visit from Sonja Moonear and Just Jack debut from the ever-intoxicating Nicolas Lutz. Rounding off the lineup in The Tunnel is Call Super, DJ Sport & more with Dropout Disco taking charge of the Cave.
Photo Credit: Sarah Koury (Entirety Labs)
            Photo Credit: Alastair Brookes (Entirety Labs)
February 7th sees The Marble Factory treated to an live set by Dutch maestro Fatima Yamaha all night long. Expect complicated rhythms, shimmering synths and rolling arpeggios that will transport listeners on a musical journey they would be hard-pressed to find elsewhere.
Manchester's underground titans, Solardo, consisting of MRK1 and James Elliot have become synonymous with a new breed of in-your-face beats. Solardo Sessions at Motion sees the pair bring label mates, influencers and protégés to the venue for a very special night on the 9th February.
Devon drum and bass icons Fred V & Grafix hit Bristol on their travels on February 10th. Incorporating everything from rock to soul and funk to jazz in their diverse DnB sounds, the duo will weave intriguing sets together along with special guests off the back of September's Cinematic Party Music LP.
As Junction 2 festival heads towards it's third edition, they're taking the show on the road to Motion on the 10th February. Featuring a humungous no-frills 4-to-the-floor lineup that includes Adam Beyer B2B Ida Engberg, Ninza Kraviz, Scuba, Dense & Pika, Paula Temple and more, this show is set to be a Garden of Eden for all the techno heads.
Mall Grab is the Australian house upstart taking the world by storm thanks to his dusty house edits sprinkled with a slew of 90s r&b and hip-hop samples.  February 16th sees him team up with Bristol imprint Shall Not Fade for a showcase of house and techno's rising stars that includes Manchester's finest Willow, Damiano von Erckert and more.
 Photo credit: Sarah Koury (Entirety Labs)
New Orleans' hardcore rap duo $uicideboy$ stand on the often under-explored intersection of punk and rap music. February 18th sees them bring their dark blend of horrorcore glitchy trap bubbling with booming bass, sinister ambience, and occultish, drugged-out lyrics to Bristol in a show that is unlike any other on this winter's programme. Definitely not one to be missed!
Roni Size started producing after being expelled from school, aged 16, but music had always been a part of his life. Born and raised in Bristol, the sounds of the 70s blues parties and sound-systems happening in the St Pauls area of the city infected Roni's bones. February 22nd sees Roni bring his decades of musical experience to his hometown's flagship venue, Motion, for an emblazoned drum & bass exhibition that will leave attendees stunned.
The Godfather of Grime, Wiley has always had a strong presence in the grime scene and his music has been a pioneering influence for up-and-coming MCs and producers. He has been a major factor at the early career stages of several UK stars such as Dizzee Rascal, Chip, Novelist, Ghetts, Tinchy Stryder. February 23rd is Wiley's occasion to flex his skills as an MC for an ever-growing and ever-loyal South-West following at Motion. Later that evening, DJ EZ, an artist saluted by the industry for being one of the most creative mixers with instinct and technical prowess will take over the venue.
Daniel Avery returns on Saturday 24th February. As seen at his sold out 2016 'An Evening With' show in Bristol, when Daniel plays for an extended period of time he never fails to amaze, transcending the dance floor with a mix of propelling techno and hard-hitting house cuts. Playing for the full night takes such a well-rounded craft, and deep knowledge of different genres and how they fit together, expect an electric atmosphere with cutting-edge selections in techno and indefinable obscurities.
Stefflon Don first surfaced in 2015 with a cover of Wretch 32's Six Words, which took the tender ballad and flipped it on its head. She has been featured on tracks by UK Urban heavy-hitters Lethal Bizzle Sneakbo, and Angel, rounding off 2016 by dropping her debut mixtape Real Ting and being named on the BBC'S Sound of 2017 long list. She's now poised to be the UK's answer to Nicki Minaj, claiming the throne as the single most exciting female MC in the UK rap. Hitting Motion on March 6th, attendees can expect slick hooks, powerful lyrics and metropolitan soundscapes.
 Photo credit: Sarah Koury (Entirety Labs)
Rejjie Snow has been rhyming since he was just a kid in Dublin. After moving to Savannah, Georgia at 17 on a soccer scholarship, he decided to pursue music instead, moving back home to Ireland to drop his experimental first mixtape, Rejovich. The EP introduced the world to his surreal style and villainous eloquence, quickly amassing over 6.4 million plays. Rejjie brings his knavish charm to Motion on February 9th.
Lighting up the internet with Soulja Boy diss track "Sag My Pants"  in late 2010, Los Angeles native Hopsin, born Marcus Hopson, has thrived marching to the beat of his own drum, curating himself an unique persona that includes ominous white contact lenses, juxtaposed with positive messages in his lyrics. Following support from Tech N9ne, Hopsin launched a new label of his own, Undercover Prodigy and fifth album, No Shame, in November 2017. He performs his unique brand of conscious hip-hop at Motion on March 11th.
Synth-pop new kid on the block Sigrid, hot off the success of her debut single 'Don't Kill My Vibe', will be taking to the Motion stage March 17th. The Norweigan's, strong Scandinavian pop melodies, confessional lyrics and melancholic production will make for an intimate and atmospheric affair that is bound to win the newcomer even more new fans.
Signing to Atlantic Records fresh out of college at the age of 18, putting out 3 EPs and touring with the likes of Bombay Bicycle Club, Lianne La Havas, Noah and The Whale (including a huge show at Royal Albert Hall) and Tom Odell, Rae Morris set the pop charts ablaze with her debut album, Unguarded. Attendees can expect expansive melodies and sleek, concise production on March 24th when Rae comes to Motion to share her carefully-honed craft with her fans.
PLAY is a dark, raw and authentic tour, which will project Hannah Wants' creative development and destined musical vision. Maintaining her bass house roots but boasting a new, progressing style, March 30th sees Hannah curate an elite selection of new and established DJs to showcase their skills alongside her. With a view to to unveil new talent as well as highlight already-credible artists, this show is sure to be just one in a series of revolutionary raves for her fans to enjoy.
Full line-ups and listings below: 
Photo credit: Alastair Brookes (Entirety Labs)
+++
FULL MOTION EVENT LISTINGS:
12TH JANUARY – FREE RAVE – RETURN OF THE RAVE
13TH JANUARY – MOTION'S 90S HOUSE PARTY: 1ST BIRTHDAY SPECIAL 
19TH JANUARY – THE BLAST PRESENTS SKEPSIS, JAMIE DUGGAN, P. MONEY & MORE
20TH JANUARY – BOOGIE NIGHTS MEETS LOBSTER THEREMIN 
Ross from Friends, Space Dimension Controller, Roy Davis JR, & more.
26TH JANUARY – THE BLAST: RODIGAN'S 40TH ANNIVERSARY DJ TOUR 
David Rodigan, Roots Manuva, Mike Skinner, Jungle Warriors, Chimpo, Pinch & more.
27TH JANUARY – MASTERMIX
Jackmaster, Dennis Sulta, Optimo, Eclair Fifi & more.
31ST JANUARY – CIRQUE DU SOUL
Joey Negro & General Levy
2ND FEBRUARY – RUN 2018
Noisia (DJ set), Friction, Mefjus, Hazard, Loadstar, Sub Zero b2b Limited, TNA & more.
3RD FEBRUARY – 12 YEARS OF JUST JACK 
Theo Parrish, Spectre, Sonja Moonear, Call Super, DJ Sport & more. 
7TH FEBRUARY – FATIMA YAMAHA (LIVE) 
9TH FEBRUARY – SOLARDO SESSIONS 
Support TBA 
10TH FEBRUARY – FRED V & GRAFIX 
10TH FEBRUARY – JUNCTION 2 PRESENTS 
Adam Beyer B2B Ida Engberg, Scuba, Dense & Pika, Nina Kravitz, Paula Temple & more

16TH FEBRUARY – SHALL NOT FADE PRESENTS MALL GRAB & FRIENDS
Mall Grab, Willow, Damiano von Erckert & more.  
18TH FEBRUARY – $UICIDEBOY$
22ND FEBRUARY – RONI SIZE
23RD FEBRUARY – WILEY
23RD FEBRUARY – DJ EZ
24TH FEBRUARY – DANIEL AVERY – ALL NIGHT LONG
6TH MARCH – STEFFLON DON
9TH MARCH – REJJIE SNOW
11TH MARCH – HOPSIN
17TH MARCH – SIGRID
24TH MARCH – RAE MORRIS
30TH MARCH – HANNAH WANTS / PLAY
Support TBA
+++
LINKS & FURTHER INFORMATION
MOTION
SOCIALS:
RECENT POSTS
TEN CITIES : A Project From The Goethe Institute  Exploring Club Cultures In Africa And Europe.   MAIN PARTICIPATING ARTISTS:...

A Project From The Goethe Institute Exploring Club Cultures In Africa And Europe.  With the success of recent exchanges...